Why is sharp-edges shield normally used in pipe jacking with manual excavation?
Posted in
Tunneling
|

Email This Post
|

The shield connected to lead pipe is normally sharp-edged in design because:
(i) It helps to reduce the resistance when the shield enters into soils;
(ii) It reduces the amount of soil dropping into the shield.

Advertisements
Sometimes the shield is equipped with jacks so that it allows tilting of the shield and adjustment could be made to the direction of pipe jacking.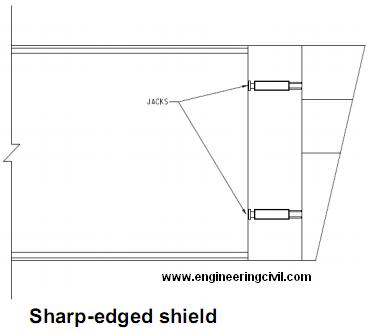 This question is taken from book named – A Self Learning Manual – Mastering Different Fields of Civil Engineering Works (VC-Q-A-Method) by Vincent T. H. CHU.