In pipe jacking/microtunneling, it is commonly accepted that cover depths of jacking pipes cannot be too shallow (i.e. less than 2D where D is the diameter of jacking pipes). Why?
Posted in
Tunneling
|

Email This Post
|

For pipe jacking/microtunneling, the causes of large settlement are loss of face stability, failure to stabilize ground around shafts, presence of annular space around pipes and shield, drag along pipe joints, etc. The settlement mechanism of shallow depths of pipe jacking/microtunneling is the formation of a settlement trough on top of the jacking pipes. The width of the trough depends on soil properties; the larger is the cover depth of jacking pipes, the larger is the width of settlement trough. For the same soil volume loss due to pipe jacking/microtunneling, the width of settlement trough for shallow cover depth is smaller and therefore it results in a larger vertical maximum settlement.

Advertisements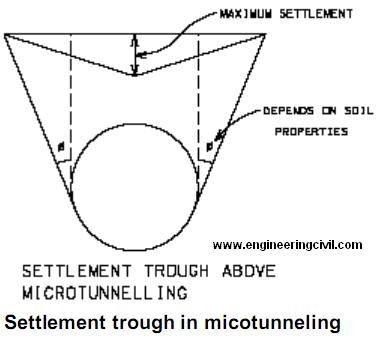 This question is taken from book named – A Self Learning Manual – Mastering Different Fields of Civil Engineering Works (VC-Q-A-Method) by Vincent T. H. CHU.