Advanced Metering Infrastructure Masterclass 2019
18 to 21 February 2019
Singapore
Masterclass FOCUSED on Case Studies, Real Life Scenarios, Lessons Learned on Advanced Metering Infrastructure!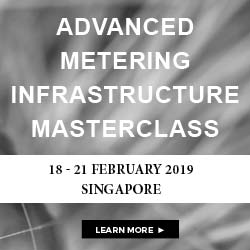 This Practical and Project Exercise Driven AMI 4-day masterclass program will introduce in a hands-on manner the essential knowledge and best practices on AMI infrastructure design, planning and roll out. The course will focus in building a sound business case around the AMI implementation whilst ensuring there is return on investment.