In concrete pipe joint for pipe jacking, butt end type with mild steel band and socketed in-wall rubber ring type are commonly used. Which one is better?
Posted in
Tunneling
|

Email This Post
|

Butt end type with mild steel band is commonly used for storm water application. The mild steel band serves to prevent lateral displacement if pipe joint during pipe jacking.

Advertisements
Socketed in-wall rubber ring type is normally used for sewer and pressure pipe situation and for pipe size exceeding 1200mm in diameter. The rubber ring is designed to provide a seal to pipe joint to ensure water tightness, which is essential in sewage pipelines.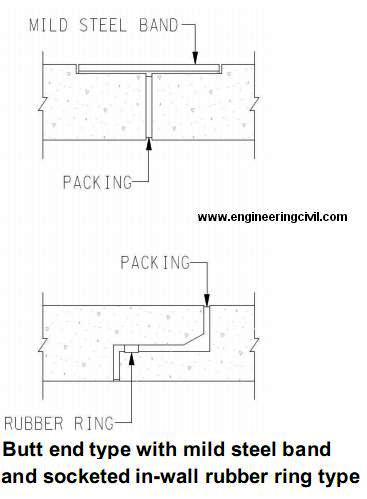 This question is taken from book named – A Self Learning Manual – Mastering Different Fields of Civil Engineering Works (VC-Q-A-Method) by Vincent T. H. CHU.