How does the position of bearing affect the continuity of joints?
Posted in
Bridge Engineering
|

Email This Post
|

Expansion joints in a bridge structures cater for movements in transverse, longitudinal, vertical and rotational forms. The layout and position of expansion joins and bearings have to be carefully designed to minimize the future maintenance problem.
The position of bearings affects the discontinuity of a joint. If the
location of a bearing is too far away from a bridge joint, discontinuity of the joint would be experienced when there is an excessive angular rotation at the joint. Hence, by keeping the bearings and movement joints close in position, the discontinuity in the vertical direction can be avoided.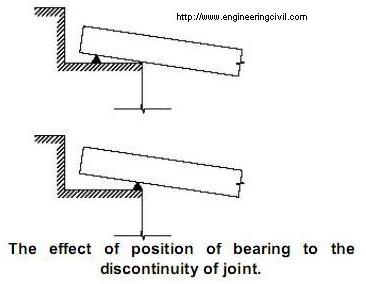 This question is taken from book named – A Self Learning Manual – Mastering Different Fields of Civil Engineering Works (VC-Q-A-Method) by Vincent T. H. CHU.

Advertisements