Gift City INDIA
Posted in
Civil Engineering Wonders
|

Email This Post
|

Main Concept
Fulfillment of human needs for:
· Safe and clean environment
· Food & Shelter,
· Education,
· Arts
· Culture,
· Useful and satisfying employment
Objectives
The Concept of GIFT is based on the following objectives :
· To develop a new format for globally benchmarked Integrated City.
· To propose a road map for fast track development and implementation.
· To make the city scalable in each & every aspect for a distant future.
· To derive the city format from fast changing lifestyles & new technologies.
· To achieve an image of Global city, that keeps pace with modern technologies.
Urban Planning
GIFT promises to be a Central Business Hub, not just for India but also for the rest of the  world. Bestowed with world class infrastructure, it is poised to set a new paradigm of Urban  Planning.  The development of GIFT offers a significant opportunity to be a testbed  to drive reforms  and innovation in various fields including in delivery systems, local government, physical
planning, infrastructure development, environmental protection and so on. Getting these  foundation principles right is crucial to plan and execute the development strategies.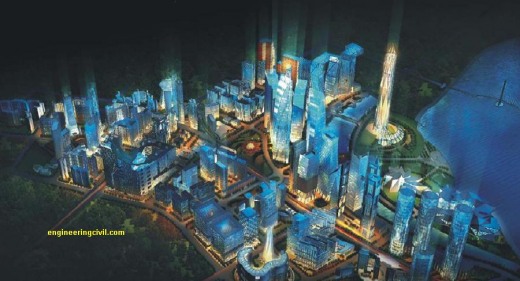 Life and Livability/Ecological Integrity
Propelled by a competitive economy anchored on commerce and related industry, GIFT,  envisaged as an EcoCity,  will serve as the Vibrant Hub of Western India and as a habitat  showcasing business oriented, environmentally sensitive growth with equity. The fundamental principles of life and livability lays the foundation for the city.

Advertisements
Transit Oriented Development (TOD)
Transit oriented development (TOD) shall be concentrated near transit nodes to make travel  convenient for people and serve as multimodal transport. Each transit node also offers hotel &  office with commercial facilities. It shall enhance walk to work concept.
Here is the proposed plan:
1. Diamond Tower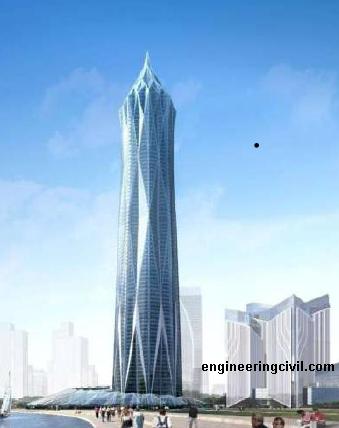 The tallest tower is located in splendid isolation on the beautiful Fortune Island surrounded by beautiful landscape. The Diamond Tower symbolizes Gujarat's flourishing diamond industry. Designed to portray the elegant edges of diamond facets, each floor of the tower is different and yet uniquely forming one large diamond.
Plot Area (Sq.Mt) – 28,628
Total Area(Sq.Ft) – 4,286,056
Above Ground – 2,721,372
Below Ground – 1,564,684
Max. Height (in meter) – 410
Max. No. Floors – 84
2. The two Gateway Towers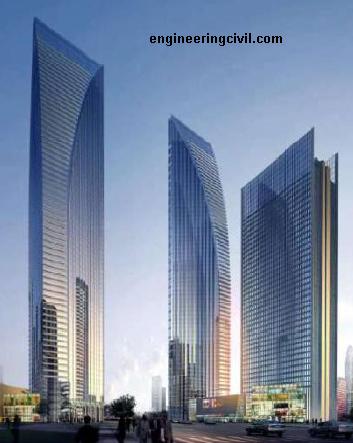 The tall archways of the Gateway Towers frame the majestic Diamond tower and create a picture perfect setting. Astride the main avenue of the city, the Gateway Towers have elaborate terrace gardens and rooftop restaurant. The Gateway Towers draw this design inspiration from Buland Darwaja and herald India's arrival in the new millennium.
Plot Area (Sq.Mt) – 39,864
Total Area(Sq.Ft) – 7,682,282
Above Ground – 5,356,978
Below Ground – 1,827,624
Max. Height (in meter) – 350
Max. No. Floors – 83
3. Cocoon Tower (Package T)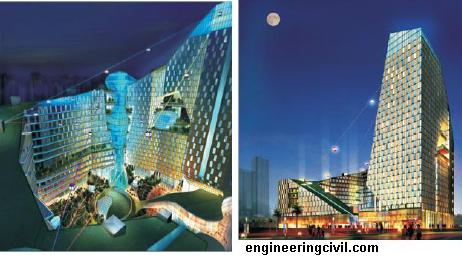 A city within a city. One Big organism is what the design metaphorically represents. The design inculcates the notion of a micro system existing in the macro system. The analogy of human body with all its various system of substance the organs, blood vessels, breathing and metabolism system has been interpreted to device the system for the "City Life Body" of blocks.
Area – 14.43 Acres
Height – 220 m
Floor –  56
Advertisements
4. Naga Tower (package O)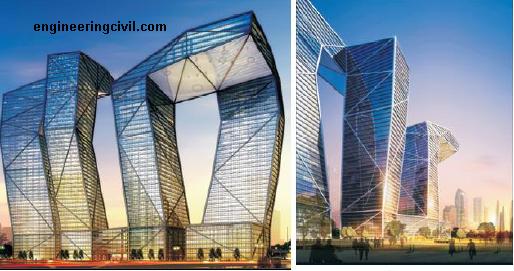 The Guardian of the city. Naga a powerful symbol in India finds a re-interpretation in these buildings. Truly a magnificent first in the world.
Area – 10.6 Acres
Height – 230 m
Floor – 54
5. Convention Center
It has several halls, auditorium and an opera with sitting capacity exceeding 10,000. It's design is inspired by Salt Crystals and Dandi March. It will also have Eight museums showcasing the history, art, culture and socio economic life of Gujarat.
Plot Area (Sq.Mt) – 214,550
Total Area(Sq.Ft) – 6,938,554
Above Ground – 3,606,348
Below Ground – 2,997,165
Max. Height (in meter) – 65
Max. No. Floors – 16

We are thankful to Mr Aakar Shah who contributed this informative article to this website.