Design Procedure of Anchored Sheet Pile In Clay
Posted in
Piles Engineering
|

Email This Post
|
Following is a step by step procedure to design an anchored sheet pile in clay. This systematic approach covers all the details you need to design an Anchored Sheet Pile In Clay. The design is given in a systematic manner so that it is useful for one and all. Just do these calculations step by step and you will find designing of anchored Sheet piles in clay is very easy to do. These steps are being submitted to us by Er. Sadaf Noor and are taken from her engineering notes.
In case you have any issues with these steps kindly use the comment form.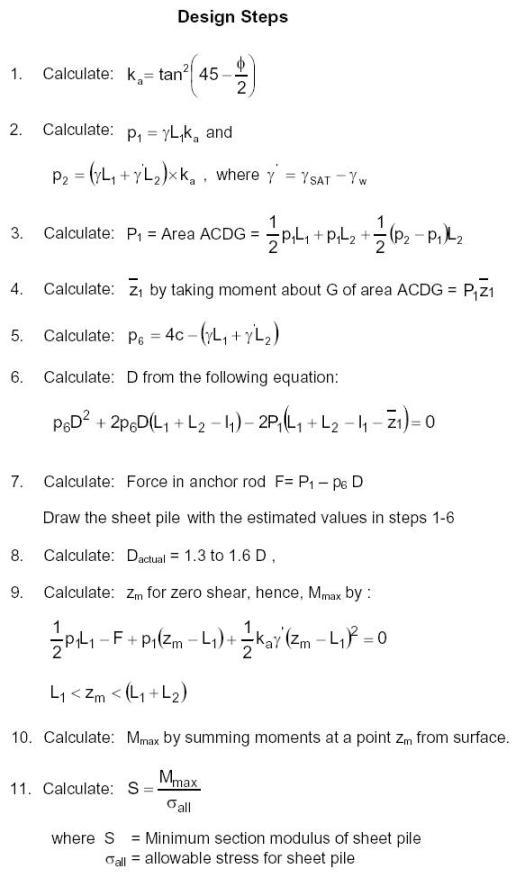 We are thankful to a Er. Sadaf Noor Ahmed for this valuable contribution and hope to see more such valuable contributions from her.

Advertisements