Sometimes, "TOP' are observed on the surface of concrete pipes. What does it mean?
Posted in
Hydraulics
|

Email This Post
|

It is obvious that pipes should lifted up and laid with "TOP" up. Otherwise, cracking may occur in the portion labeled "TOP" because they are not supposed to take up significant loads on the sides of the pipe.
In fact, the reinforcing cage in concrete pipes can be circular or elliptical. For pipes with elliptical reinforcing cage, it may contain the label "TOP" on its top. Elliptical reinforcing cage is more effective to resist loads because the reinforcement is mainly placed on the tension side of the concrete pipe. As such, the use of elliptical reinforcement needs less steel than circular ones for the same loading carrying capacity.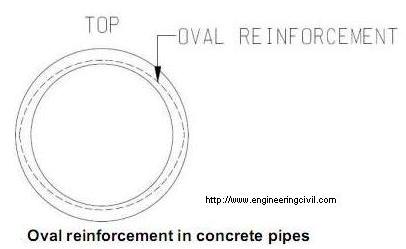 This question is taken from book named – A Self Learning Manual – Mastering Different Fields of Civil Engineering Works (VC-Q-A-Method) by Vincent T. H. CHU.

Advertisements