World Engineering Congress- 2011
Posted in
Civil Engineering Events
|

Email This Post
|

The engineering world is perpetually in motion, frequently transitioning from one phase to another, and constantly having to deal with the complexities of change and the impact it creates. Now more than ever the spotlight is on engineers to shape the mould, put their best foot forward and lead us through the maze to an array of engineering wonders of the 21st century.

With this firmly in mind marcusevans would like to recognise the value of engineers and their imperial role of shaping the sustainable future. We are dedicated to bringing together professionals, leaders and technology to a setting that promotes ideas, discussions and inspiration that will architecture the global engineering scene.
The World Engineering Congress (WEC) 2011 is a platform designed to achieve this goal. It represents the ideal showcase arena for engineers across various industries to share and debate pivotal engineering issues that is closest to heart. The congress also positions itself as the center stage for specialised industry experts to meet their sales, marketing and business development objectives. It draws on finding answers to problems, complimented with the unique opportunity to experience and demonstrate business solutions!

Advertisements
WEC is the amalgamation of 4 cutting edge conferences and 3 advanced training programmes running parallel under one roof, attended by hundreds of delegates worldwide.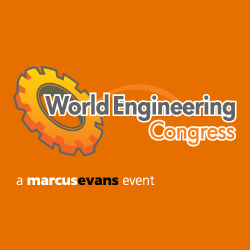 Conferences
• Shutdowns & Turnarounds
• Plant Reliability & Integrity Management
• Non-Destructive Testing (NDT)
• Plant Start-up & Commissioning
Trainings
• Finance for Engineers
• Advanced Project Management for Engineers
For further details and brochures, please contact:
Ms. Catherine Foo
T: +603-2723-6757
E: CatherineF@marcusevanskl.com