What is the function of primers in joint sealant?
Posted in
Concrete Engineering
|

Email This Post
|
Most joint sealants applied in concrete joints are adhesive and the recommended joint width/depth of joint sealant is from 2:1 to 1:1 as given by BS6213 and Guide to Selection of Constructional Sealants. When joint sealant is applied on top of joint filler in concrete joints, additional primers are sometimes necessary because:
(i) Primers help to seal the surface to prevent chemical reaction with water;
(ii) It provides a suitable surface for adhesion of joint sealant.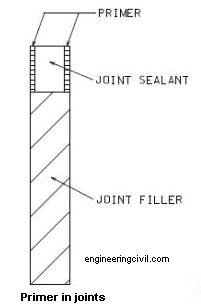 This question is taken from book named – A Self Learning Manual – Mastering Different Fields of Civil Engineering Works (VC-Q-A-Method) by Vincent T. H. CHU.

Advertisements