What is the reason of using bond breaker for joint sealant?
Posted in
Concrete Engineering
|

Email This Post
|

Joint sealant should be designed and constructed to allow free extension and compression during the opening and closure of joints. In case joint sealants are attached to the joint filler so that movement is prohibited, they can hardly perform their intended functions to seal the joints against water and debris entry. Polyethylene tape is commonly used as bond breaker tape.
To facilitate free movement, it can be achieved by adding bond breaker tape in between the joint sealant and joint filler. Primers may be applied to the sides of joints to provide a good bond between them.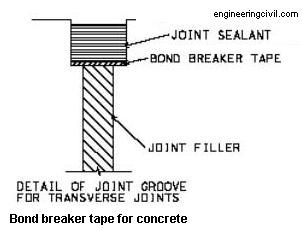 This question is taken from book named – A Self Learning Manual – Mastering Different Fields of Civil Engineering Works (VC-Q-A-Method) by Vincent T. H. CHU.

Advertisements