What are the applications of diagonal strutting and long flying shores in braced excavation?
Posted in
Soil Engineering
|

Email This Post
|

Diagonal strutting is sometimes used at the corners of excavation to leave a large working space at excavation level. Sometimes, raking struts are observed in long flying shores across excavation and these struts serve to decrease the span length of struts.

Advertisements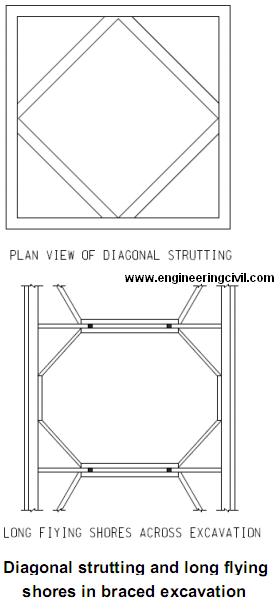 This question is taken from book named – A Self Learning Manual – Mastering Different Fields of Civil Engineering Works (VC-Q-A-Method) by Vincent T. H. CHU.