Green Architecture and Construction Materials Expo
Posted in
Civil Engineering Events
|

Email This Post
|

Date: August 20-22, 2014
Venue: Shanghai New International Expo Center
Dimension: 80,000
Organizers: Shanghai Modern International Exhibition Co., Ltd.
Shanghai Building Materials Industry Association
Official web: www.expojc.com


Simple, safe, innovative, leading the new trend of green building
China is in the industrialization, urbanization and the rapid development of new rural construction period of history. To further promote building energy efficiency, accelerate the development of green building ushered in a rare historical opportunity, simple, safe and green building market has gradually become the main theme. To promote building energy, land, water, materials, environment-friendly building materials enterprises in the market for the purpose of use in order to build sales, display, brand and technology promotion as a means for companies to create huge opportunities in the China (Shanghai) Building Energy and new building materials exhibition, has been to create a "green building materials first exhibition in Asia." Exhibition development for nearly ten years, well versed in green building is not energy efficient building technologies superposition should be systematic application of innovative energy-saving building materials. Green Construction Fair advocate green culture, primitive low-carbon, in pursuit of a simple, harmonious architecture and living concept.

Advertisements
The show enhances in 2014, it sets the areas of building energy efficiency and new building materials, indoor heating systems and new energy equipment, wooden green house, integrated housing and light steel structure, energy saving windows and doors and architectural shade, structure, building materials and construction parts pieces, roof and vertical greening villa facilities, outdoor home, sauna and swimming pool, building electrical, building materials production and processing machinery and equipment area, will reach seven museum, 80,000 square meters, 80,000 professional visitors, dozens of theme forums and seminars, closely integrated green energy building development, occupying leading positions forefront of the number of excellent building materials business and technology to the market, to overseas, together to create safe, energy saving, environmental protection, low-carbon, green building comfortable.
Review
The last expo attracted companies of ten countries and areas. Such as China,USA,French,German,England,Sweden,Finland,Spain,Italy,Austria,Belgium,Canada,Japan,Korea,Hongkong,Taiwan and so on. According to statistics there were 827 companies joining this show. Among them, there are 710 domestic exhibitors and 117 foreign exhibitors.More than 63223 professional visitors come to our exhibition, 8% of them are from foreign countries.
Brands Show
"Green Architecture and Construction Materials Expo" is the largest and most professional green building exhibition, the exhibition covers the building energy efficiency, HVAC and new energy, wood green building, integrated construction and light steel housing, water supply and drainage, windows and doors curtain wall and building shade, outdoor furniture and garden landscape, building equipment, green lighting, electrical construction, villas equipments,sauna and swimming pool equipment. A total of seven exhibition halls, eighty thousand square meters of exhibition area, exhibitors will reach 1000, the audience 80,000 people. Gathered the most representative of today's world green building materials brands, such as Knauf, BASF, Mapei, Huntsman, Owens Corning, Bayer, STO, SKK, BNBM, Wanhua, Canada Wood, Japanese wood center, rain, royal, century house, peak, Galaxy, elephants, Vaillant, REHAU, the new Ang Industry, Man Ruide, Georg Fischer, circle and other high-end brands, demonstrating the latest green building materials technology, the benchmark for the industry gathering.
Contents
1. Energy-saving & Advanced Building Materials;
2. Indoor Heating System and New Energy Equipment;
3. Green Wooden Residential;
4. Integration Construction, Light Steel Housing and Construction Steel Structure;
5. Building water systems, curtain wall and building shade, architectural hardware, green architectural lighting, intelligent building electrical, villas facilities, swimming pool and sauna equipment, outdoor furniture, fence fencing and landscaping machinery, building materials production equipment and technology, building templates, building decoration materials,etc.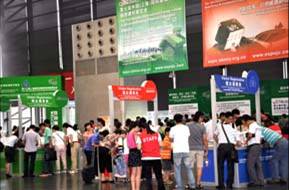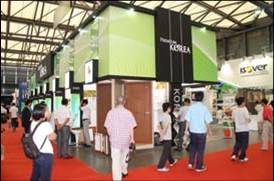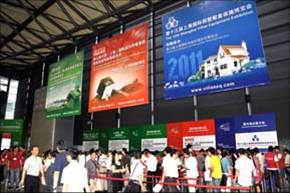 Promotion
1. Through television, radio, newspapers, Internet, mobile media, subway, building materials stores advertising in the national and international levels to promote the show. (Such as CCTV Economic Channel, Shanghai TV, Oriental TV, Shanghai Radio, Alibaba, Sina, SouFun, Xinmin Evening News, Morning News, China Building Materials News, Construction Times and other mainstream media have with the show signed a strategic cooperation agreement) ;
2. More than 300 construction, real estate and other professional journals, newspapers and websites for publicity and visitors industry marketing;
3. With microblogging, forums, and other network media professional QQ group to expand industry influence, for the enterprise market promotion;
4. Through the relevant industry associations and organizations to invite business leaders and its timber business to visit the exhibition;
5. Organized by the relevant government departments, national consulates and trade promotion agencies, business organizations and foreign industry associations, consulting services, to invite buyers and distributors;
6. Through the call center, fax, Internet e-mail, SMS and other new media tools for industry insiders of point to point invitation, from the cumulative database more than five hundred thousand.

Advertisements
Cost of Participation
Int'l Area: standard booth RMB18000 (9 sqm) Raw space:RMB 1900/sqm
Area 1: standard booth RMB12000 (9 sqm) Raw space:RMB 1200/sqm
Area 2: standard booth RMB10000 (9 sqm) Raw space:RMB 1000/sqm
Area 3: standard booth RMB8800 (9 sqm) Raw space:RMB 880/sqm
Contact us
Shanghai Modern International Exhibition Co., Ltd.
Tel: 0086-21-63288899 Fax: 0086-21-63749188
www.expojc.com