ETSE – 16
Posted in
Civil Engineering Events
|

Email This Post
|

DST – SERB Sponsored
Two Day National Workshop on Emerging Trends in Structural Engineering (ETSE – 16)
11th – 12thMarch, 2016
Organized by
Department of Civil Engineering
K L University
Vaddeswaram
Guntur District – 522502
Andhra Pradesh
About K L University:
Koneru Lakshmaiah College of Engineering was established in the year 1980. The College attained autonomous status and has become a deemed to be University with effect from 2009.It is a pioneer in the field of Education and Research. K L University is recognized as one of Asia's best private University with highlyqualified faculty. K L U is accredited by NAAC of UGC with "A" Grade and is approved by AICTE, New Delhi. This University is gearing up to emerge as one of the topnotch institutions with world class R & D Infrastructure and Academic ambience.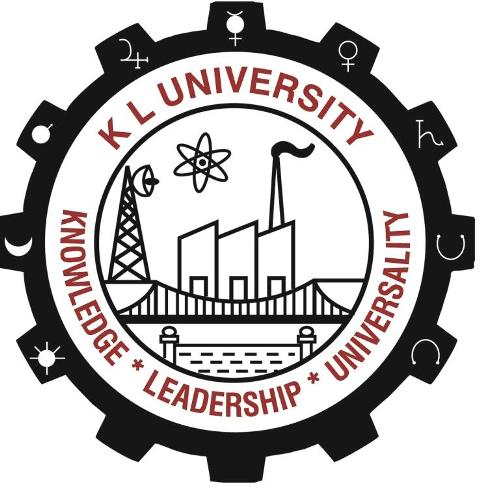 About the Department:
¬The Department of Civil Engineering was established in 1980 with an intake of 60 students and 5 Faculty. The department has been successful in producing excellent and well-trained graduates. Today we have 571 Students and forty faculty members drawn from premium institutes throughout India,five are Professors, sixAssociate Professors and twenty nine are Assistant Professors, with ten doctorates, twelve pursing PhD and eighteen post graduates having seven years of average experience.
The departmental activities embrace Testing, Planning, Design, Construction and Management. The Department is offering Courses for Under Graduate program in Civil Engineering, Post graduate Program in Structural Engineering, Construction Technology and Management, Geospatial Technology andPhDs in Civil Engineering.
The department has well equipped laboratories catering to all major areas of research. Many of our alumni hold prestigious positions in leading academic institutions, industry and government organizations in different countries all over the world.
Advertisements
About Workshop:
The national workshop on Emerging Trends in Structural Engineering (ETSE – 2016) aims at providing a common platform for professionals, industrialists, academicians, researchers and students to share their knowledge and ideas for achieving focused developments and advancements in the emerging fields in Structural Engineering. The Workshopaims to help the participants to redefine their horizons in recent innovations in technology through technical lectures and panel discussions. With the focus on the latest developments and trends, as well as future outlook in the field of Structural Engineering and challenges in construction, the department of Civil Engineering, K L University, Vaddeswaram has planned to arrange a two-day national workshop on Emerging Trends in Structural Engineering (ETSE-16). The topics for the workshop have been identified based on the areas of research in academics and Industry requirements.
Who Should Participate:
Practicing Engineers, Government Officials, Architects, Builders, Consultants, Faculty, Research Scholars and Students.
Registration fee: Rs.500/-
Filled in registration form along with DD in favour of "Registrar, K L University" payable at Vijayawada to be sent to:
Dr. K. Ramesh
Email: kookutlaramesh@kluniversity.in
Mobile: 9849546556
Dr. Ch. Hanumantha Rao
Email:hrao_ce@kluniversity.in
Mobile: 9848333302, 998511909
Department of Civil Engineering
K L University
Website:www.kluniversity.in/ETSE
Important Dates
Last Date for Registration: 5th March, 2016