DECO 2012
Posted in
Civil Engineering Events
|

Email This Post
|

What is "DECO"?
As one of the most important student organizations in Bo?aziçi University, DECO (Design&Construct) is a steel bridge competition held by Bo?aziçi University Construction Club since 2007. This Europe's one of a kind competition is held in the unique atmosphere of Bo?aziçi University South Campus with participants from both Turkey and Europe. The aim of the competition is to create an opportunity for civil engineering and architecture students from different universities/countries to meet, to present the bridges that they designed and compete against time and other students; and also introduce them the historical and cultural places of Istanbul. Thanks to "Design&Construct," theoretical lessons are turned into live applications by more than 100 students each year in the magical atmosphere of our university. During this competition, in which the important construction companies have stands, students can meet the representatives and get internship and career advices.

DECO 2012
As the rising organization of Bo?aziçi University Construction Club, every year "Design&Construct" renews itself. This year the 6th of this steel bridge competition is going to be held, there are going to be more participants from abroad and in the international area the competition is going to become more recognized. In 2011, 12 teams from Turkey, 1 from Bosnia-Herzegovina, and 1 from Croatia competed in "Design&Construct," and in 2012 we are expecting teams from Germany, Croatia, and the USA.
The competition consists of two stages. In the first stage, the competing teams are going to build their bridges in the South Campus Square and the bridges are going to be evaluated by the jury according to their aesthetics.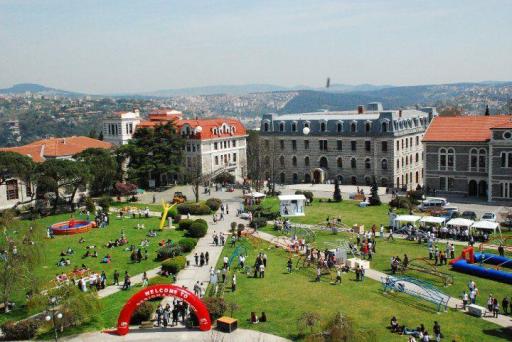 In the second stage, where the real competition holds, the teams are going to build the bridges as fast as possible in the South Campus parking lot. This time the bridges are going to be evaluated according to labor-laborer time and efficiency of weight; vertical and horizontal weight tests are going to be applied.

Advertisements
After these evaluations, according to general performance points, the teams that complete the competition as the first 3 will get a reward (in cash). The competition will be closed with the presentations of sponsor companies and the award ceremony.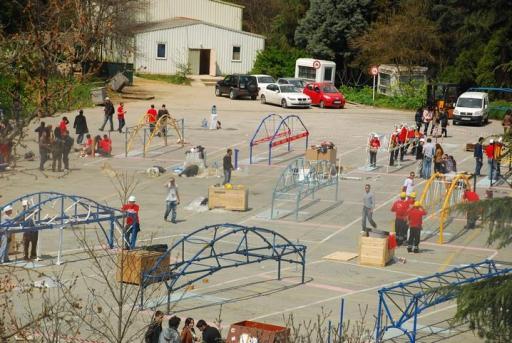 For the competition which will start on 19th of April, application deadline is 23rd December. You can find detailed information on www.boundc.com or e-mail to buyap.deco2012@gmail.com. Also you can find the other projects of Bo?aziçi University Construction Club on www.buyap.boun.edu.tr
Design&Construct 2012
Date: 19-20-21 April
Place:Bo?aziçi University South Campus
Competitors: will be chosen by the jury which BÜYAP (Bo?aziçi University Construction Club) decides.
Participants: We are going to host a certain number of guest students from Turkey and abroad.
Jury: Faculty members who are qualified in civil engineering and architecture and directors from leading companies.
Awards:
1stPlace : 2400€
2nd Place: 1200€
3rd Place: 600€