Aakaar 2014 , IIT Bombay
Posted in
Civil Engineering Events
|

Email This Post
|
Event Date: 8th-9th March
Event Time: 9.00 am to 5.00 pm
Event Status: open to all college students with valid college i cards
Free Event: Competitions and guest lectures are free to participate. Symposium, Workshop are to be paid for.
Ticket Required: College I card required for entry in the institute
Summary
Organized every year by a group of Civil Engineering students from IIT Bombay, Aakaar provides a platform to budding civil engineers across the country to create, innovate and learn from various aspects of civil engineering through competitions, events and Symposium (research paper conference). Since its inception in 2009, Aakaar has spread its wings farther attracting thousands of ambitious young engineers every year to compete for glory and recognition.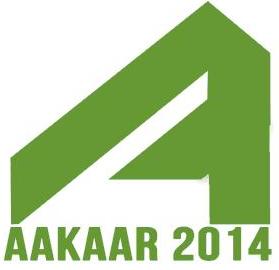 Symposium
6th NCESS as a part of Aakaar 2014 provides young and budding researchers of the Nation to present their work in front of distinguished professors, country's best civil engineering leaders and up against the best civil engineering students!

Advertisements
Competitions
A diverse range of competitions to assess your competence as a civil engineer and gauge your logical skills.
Events
Apart from the nerve-wrecking competitions, Aakaar also provides you a fine opportunity to try your hands at professional softwares, attend guest lectures and exhibitions.
Location: Civil Engineering Department,IIT Bombay Powai,Mumbai 400076 Maharashtra, India.
Contact Details
Name:Kameshwar Patel
Job Title:Media and Publicity Manager,Aakaar'14
Telephone:+91- 9987176809
Events Website: www.aakaariitb.org
Events FB Page: Aakaaar Official Facebook Page.