Burj Al Arab – One Of The Best Civil Engineering Works
Posted in
Civil Engineering Wonders
|

Email This Post
|

The Burj Al Arab is one of the world's most luxurious hotels and is located in Dubai, United Arab Emirates. Burj Al Arab is managed by the Jumeirah Group and built by Said Khalil. Burj Al Arab's stands at a height of 333m. The Burj Al Arab stands on an artificial island 280 metres (919 ft) out from Jumeirah beach, and is connected to the mainland by a private curving bridge.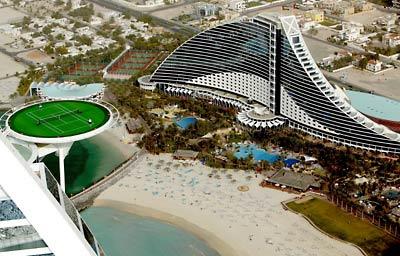 The construction of Burj Al Arab began in 1994. It was built to resemble the sail of a dhow, a type of Arabian vessel. Two "wings" spread in a V to form a vast "mast", while the space between them is enclosed in a massive atrium. Architect Tom Wright said "The client wanted a building that would become an iconic or symbolic statement for Dubai; this is very similar to Sydney with its Opera House, or Paris with the Eiffel Tower. It needed to be a building that would become synonymous with the name of the country." The architect and engineering consultant for the project was Atkins, the UK's largest multidisciplinary consultancy. The hotel was built by South African construction contractor Murray & Roberts. The hotel cost $650 million to build.
Advertisements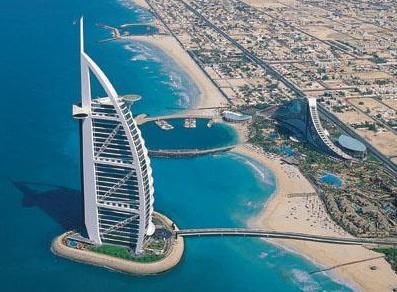 The foundation used in this hotel is Pile Foundation and a total of 230 – 40 meter long concrete piles were drived into the sand. The foundation is held in place not by bedrock, but by the friction of the sand and silt along the length of the piles. Engineers created a surface layer of large rocks, which is circled with a concrete honey-comb pattern, which serves to protect the foundation from erosion. It took three years to reclaim the land from the sea, but less than three years to construct the building itself. The building contains over 70,000 cubic meters of concrete and 9,000 tons of steel.
Advertisements
The tennis court at the top of the hotel