CivilCon 2018
Posted in
Civil Engineering Events
|

Email This Post
|

CivilCon 2018 Istanbul presents the chance of developing yourself with leading names in the construction sector; competitions, parties, workshops, technical trips and more! Are you ready to spend a full week of social activities?
Have fun, learn, expand your network, catch the opportunities!
CivilCon'18 will take place on 22-23-24-25-26 February 2018 (5 nights 5 days). Participation fee includes seminars, technical tours, workshops, transportation during the organization, accommodation, meals and social activities.
Price doesn't include flight ticket. It will be purchased by attendees Those who are entitled to participate are responsible for their transportation to Istanbul themselves.
The only criterion that is going to be noticed at the participant selections is the answer to this question; "Why do you want to join CivilCon'18?" Having your answer in the motivation letter style will give you plus points.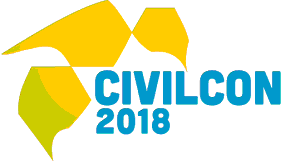 CivilCon Prices
Group A (180 Euro)
Australia, Austria, Belgium, Denmark, Finland, France, Germany, Ireland, Italy, Luxembourg, Netherlands, Norway. Spain, Sweeden, Switzerland, United Kingdom
Group B (160 Euro)
Croatia, Algeria, Argentina, Belarus, Bulgaria, Greece, Hungary, Iran, Mexico, Montenegro, Poland, Portugal, Romania, Russia, Slovakia, Slovenia, Azerbaijan
Group C (140 Euro)
Albania,Kosova, Bosnia and Herzegovina, Egypt, Ethiopia, India, Macedonia, Moldova, Peru, Serbia, Sudan, Ukranie, Nepal, Tunisia
Advertisements
IMPORTANT:
Participants who want to apply from a country that does not take place on our list should contact with us about prices.
If dollar is used as currency in your country, you can pay participation fee with dollar.(180 Dollar for Group A country, 160 Dollar for Group B country, 140 Dollar for Group C country)
See you at CivilCon'18. For more details visit our website – www.en.civilcon.itumhk.com